Type:

Water Based Ink

Ink Drying:

Penetration Drying
Printing Type:

Screen Printing

Origin:

China
Water based ink for printer slotter machine , wholesale price
Product description
| | |
| --- | --- |
| category | water based ink  |
| Feature | Low viscosity, high color, full color |
| Main ingredient | acrylics resin ,acrylics emulsion ,high grade pigment ,water and additives |
| PH value | 8.5-10 |
| Viscosity | Â 15-30s/coating-4# zahn cups, 25degree |
| Fineness |  ≤ 12μm |
| Shelf life | 12month |
| Printing type | Flexo printing  |
 
Operating instruction
Before using, fully mix, to keep product ingredients evenly, after unsealing, the remaining ink should be sealed with lid to prevent falling dust or dry solid crust, avoiding the high temperature, the general reservation period is one year. The company related materials can be sued to adjust water. 
 
 
 
Our Services
1. High quality, environment protection.
2. Excellent QC team, test each batch strictly before shipping.
3. Best price for both product and the freight charge.
4. Sealed Packed strictly, ensure the safety in transporting.
5. Excellent after-sale service, 1 year warranty.
hotsale ink series
Cartons ink
Soft coating ink
Four-color water based ink
woven-bag printing ink
Fluorescent ink
Paper towel ink
Gold and silver ink
Water based PU ink
Pre-printed water based soft versin ink
Narrow range water based flexographic ink
Specifications
 
flexo printing water base ink for corrugated box 
1.wear resistance water 
2. good water proof 
3.High color strength 
 
flexo printing water base ink for corrugated box  :
flexo printing water base ink for corrugated box   'color  is  rich , species is various. Classified high-grade ,middle-grade and common-grade. It is respectively suitable for different models and demand equipment. Widely used in corrugated carton of electronics product, food , drinks,costume, tobacco etc..
Product feature:
1.Product have passed SGS test, which comply with ROHS related requirements.
2.Wear resistance is excellent.
3.Water proof is good 
4.Color strength is high
5.Suitable for different print speed equipment demand.
 
In addition, offering four color outlet over printing ink, special printing ink for coating cardboard, special sun proof printing ink. And four color outlet over print ink have high transparency and high gloss, layer is clear, and color and lustre is pure
the products are made from watery resin developed by our tech dept, imported emulsion, pigments and some auxiliaries, with following features:
1) Strong combination;
2) Quick drying, strong adhesiveness;
3) The ink colour would not remove;
4) Light smell
5) Attractive coulors, good glossiness
6) Fast adhesiveness, good third dimension feeling
7) Good feautres in anti-light and anti-heat
Plastic watery ink, flexographic high-grade watery ink,concave ink of copy paper/grease-proof paper, gas permeable films watery ink, single/double pe paper cup watery ink, aluminium foil watery ink,tissue watery ink, corrugated carton watery ink, coating watery ink, fluorescence watery ink,watery varnish,notebook line watery ink, watery acrylic acid emulsion, wateryink, pirinting ink, watery print ink, print ink, watersy ink
Oil based plastisol ink
Packing: 25kgs/drum for white color, 20kgs/drum for other colors. 
Color: white, clear, color
PLASTISOL, also known as Plastisol ink, oily ink. Non solvent ink
Appearance: Creamy
Components: resins, (non-solvent, water), pigments and other additives. 100% solid content.
ECO 100%, LEAD, phthalate and heavy metal free
Application:
1. Suitable for automatic, manual printing, can create 3D sharp up and round up effects etc.
2. The solidifying processing depends on the temperature and time. Higher temperature with shorter time, lower temperature with longer time. 160~180ºC is suggested to improve product efficiency.
3. How can we know if it's solidified ?The plastisol ink is elastic and there's no flour when scrape it, otherwise it'll not solidified.
4. Suitable for cotton, blending, Dacron, jean and all other fabrics which is porous and can resistant in 150~180ºC high temperature.
Chinese Economic Web Offset Printing Ink
 
This product is Heat-set web offset ink that need be dried under heating condition.
It us good for high speed heat set offset rotary machine or four-color offset printing machine with dry system. 
The adapted printing speed is sheets/hour.
It is ideal ink for printing of such things as periodical, magazine, book and high-end pictorial.
 
Product Characteristic
This is low mould and low PAH. Comply with EU's RoHS environment protection standard and requirement.
It has extremely fast setting time suitable for high speed printing requirement(60000prints / hour)
With new raw material to avoid slurring to a great extent.
Brilliant color, high color density and sharp printing dots
Excellent adaptability and good transferability on press.
 
Application Method
It can be applied on press directly without the need of adding any auxiliary material.
It can be mixed together with other colors of its same kind to match diffenrent colors. But it must be mixed with ink of different kind to avoid the influence on its printability and drying property.
 
Characteristic Value
 
| | | | | |
| --- | --- | --- | --- | --- |
| INK | YELLOW | MAGENTA | CYAN | BLACK |
| TV | Â 3.9 | Â 4.0 | Â 4.1 | Â 3.9 |
| DM | Â 41 | Â 41 | Â 41 | Â 41 |
TV: Measured by Ink-O-Meter, 60sec/400rpm at 32°c
DM: Measured by Spreadmeter 60sec. at 25°c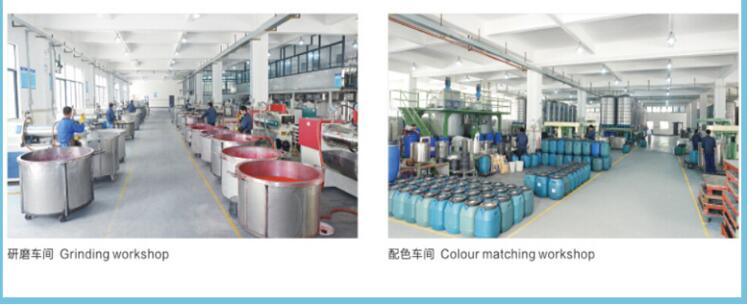 Other Shooting/Hunting Accessories
Do you think only the two kinds of shooting/hunting products are not enough. We also supply other shooting/Hunting Accessories, just like string loops, binocular straps, seats, gun bags.
A
String Loop
can make bow hunting so much better. A binocular straps can protect your binocular or camera from dropping, and be easy to use. A seat is quite necessary for you once you want to have a seat to relax. A gun bag is an essential accessories for shotgun and rifle, it offers high protection factor to avoid your shotgun and rifle from damage.
Other Shooting/Hunting Accessories
Hunting Accessories,Hunting Seat With Back,String Loop,3 Packs Archery String Loop,Folding Seat,Hunting Seat With Bag
Yeeshing Hardware Industrial Products Co., Ltd. , http://www.yeeshingoutdoor-products.com