The veneer is the "face" of the home. It plays an important role in the decoration. It can be used as a surface material for walls, wooden doors, furniture and baseboards. There are many kinds of colors, and there are many choices in color and pattern. Which veneer to choose, with what grain color, these determine the overall style and grade of the decoration. Different design styles require different veneers.
Price: determined by the substrate skin and environmental protection grade According to Li Ziling, design consultant of Dr. Huayi Decorative Materials City Board, since many consumers like to pack woodworkers and rarely buy materials themselves, they often face the panels. Lack of awareness.
The veneer is composed of a substrate and a surface decorative panel. The main purpose of the surface decoration is to beautify the appearance and enhance the use value; protect the surface of the artificial board, improve the strength of the artificial board, durability of use, and save wood.
The surface decoration method of plywood is most commonly used for veneering, that is, various decorative materials are attached to the surface of various artificial board substrates, such as veneer veneer which is finely cut into thin veneer, printed decorative paper veneer, and synthetic Resin impregnated paper veneer, etc. The resin veneer is represented by a melamine resin, which is coated on the surface of the artificial board in the form of impregnated paper. After hot pressing, the impregnated paper is glued to the substrate artificial board to form a hard resin film on the surface of the artificial board, and the cured film is formed. Generally have good heat, abrasion resistance, chemical resistance and other properties. Also, after the substrate sticker, the surface is coated with an unsaturated polyester resin. It is also possible to glue textiles, metal sheets, fiber veneers, and the like on a wood-based panel substrate.
At present, veneer manufacturers are doing their utmost to use a variety of materials and new processes to make plates that are more suitable for modern home improvement. For example, in the past, only a few kinds of wood, such as red mullet and ash, are available. Now there are many varieties in each grade of high, medium and low grade. In the past two years, because consumers value environmental protection, businesses pay special attention to the use of environmentally friendly glue.
What are the main determinants of veneer prices? Manager Chen Changjian of Guanya Decoration Materials Business Department said that the prices of different veneers are very different. There are two main factors in determining the price of the veneer. One is the substrate, the other is the veneer material, the rarer the veneer tree, the more expensive the veneer. Li Ziling said that environmental factors have also played a big role in recent years. Under the same conditions, the higher the price, the higher the price.
According to Samsung's decorative designer Xiong Jian, veneers can be used on walls, furniture, and in Chinese ceilings. Different veneers show different styles. Light color, trendy, and slightly darker, such as black walnut, looks steady. Maple is light, teak is luxurious, Sapele is warm, cherry and sapride are elegant, and are more popular among Foshan citizens.
In addition, black walnut is also a popular panel in recent years. Black walnut is a succinct and rich black, giving people a solemn and persistent personality. In particular, it is used in combination with white wood to create a contrast between black and white, which brings a visual sense of jumping, making the whole home a deep and shallow mix, showing the bright rhythm and the sense of the times. Black walnut is actually brownish-brown, sometimes with black or purple stripes. Its wood is hard, resistant to impact and friction, and it is easy to dry, less deformed, and easier to construct and glue. Xiong Jian said that black walnut has been popular for several years. Not unreasonable.
From the texture point of view, Foshan citizens prefer three-grained, natural, and less straight-line. The price is also very different, with a basic model of 1.22 m × 2.44 m, the price ranges from 30 yuan to 2,000 yuan. Among the high-grade plates, the rosewood is deeply loved by the people of Foshan. Guan Changjian, the business department of Guanya Decoration Materials, reminds consumers that when choosing Guimu, it is necessary to understand whether the material is real wood or technology imitation. The price difference between the two is very different. Li Ziling provides a kind of identification idea. Look carefully at the nodes on the plate. There are really nodes. The whole plate texture is very consistent and there are no nodes. However, modern simulation techniques are sophisticated, and this method alone is not completely reliable.
The veneer is a decorative veneer veneer, also known as a decorative panel or a veneer. It is a decorative sheet with a single-sided decorative effect made of plywood as a base material and a surface decoration material which is glued.
Brandy is a great distilled spirit, it's produced around the world as Cognac, Armagnac, pisco, and eau-de-vie, from grapes or other types of fruit. Brandy was also one of the most popular spirits which is why it dominates lists of the best classic cocktails. Glass is the most neutral and natural of packaging materials, It preserves and presents spirits flavor exactly as intended. When you drink your brandy packaged in glass, you are experiencing the pure taste of drinks, Nothing more, Nothing less. We are devoted our passion to make the great glass bottle to preserve your vantage wine.
Description

Usage

Liquor/Wine/Beverage

Material

Extra-flint, high-flint and flint glass

Technology

Machine made

Volume

50 to 3000ml or as your requirements

Weight

150 to 2000g and so on

Sealing type

Screw cap or cork

Painting

Any color as you requirement

Quality control

SGS, FDA, ISO9001, ISO14001

Deep processing

Silk screen, decal, spray painting, electroplating, frosting, sand blasting.

Delivery term

EXW, FOB, CIF

Payment terms

T/T

Lead time

New design drawing confirm within 3days, Sample mold within 20 days, bulk molds within 30 days, produce in bulk within 30 days
FAQ:
Q: Are you a manufacture or a trading company?
A: We are a manufacture which located in Chengdu city and Yibin city, Sichuan, China.
Q: Can you customize the products?
A: Yes, we are professional to customize glass bottle, we can design the new drawings and open the new molds according to your requirement.
Q: Do you provide free sample?
A: Yes, for cooperation sincerity, we are glad to provide you samples for free, but for new customer, the express cost need to be paid.
Q: What is your MOQ?
A: Our only standard for MOQ is a 40 feet container.
Q: How long is your sample lead time, mold need time and production lead time?
A: New design drawing confirm within 3 days, sample mold within 20 days, bulk molds within 30 days, produce in bulk within 30 days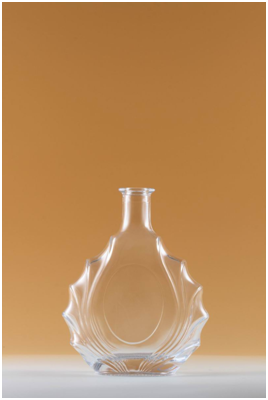 Brandy Bottle
Brandy Bottle,Brandy Glass Bottle,Crystal Brandy Bottle,Antique Craft Bottle
SICHUAN YIBIN GLOBAL GROUP CO.,LTD. , https://www.globalglassbottle.com