Rosewood, like the wood of red sandalwood, rosewood, pineapple, etc., as early as the Tang Dynasty, it is already a fine wood for furniture. In the Ming Dynasty, during the most prosperous period of the development of ancient Chinese furniture, the pear was widely used because of its unique material, which led to the fact that the wood was almost chopped. It is said that Zheng He went down to Nanyang several times and brought back a lot of rosewood and red sandalwood for the court. Now the government has listed a small number of rosewood trees as national second-class protected trees, and it is strictly forbidden to cut down on piracy.
Hainan has been the largest producer of rosewood since ancient times. The pears and avocados produced by the company have been collectively referred to as huanghuali. Due to the long sunshine in the island, it has provided extremely suitable growth conditions for the yellow pear. The pear is of high quality and fragrant, so it is called Hainan Tan, which is recognized as the world's fine wood. But in the past, many people did not know its preciousness. They cut it to cook and cook rice, and discarded ancient furniture. Until the 1980s, with the popularity of knowledge, people gradually realized the unique value of rosewood, and the collection value of Huanghuali antique furniture was gradually discovered.
People use huanghuali as furniture, mostly using whole body light, without carving, fully highlighting its natural texture, plus its faint fragrance on a cloudy day, let people appreciate the sense of sight, touch and taste. It is special beauty. It is said that the dragons in the Qing Dynasty were made of rosewood, and the furniture materials of the nobles of the past generations were mostly preferred. Therefore, it is reasonable for the collectors of rosewood to be favored by collectors. Hainan is also sought after by local collectors because of its abundance.
Hainan's huanghua pear is different from imported rose pear in terms of color, smell and texture. The furniture made of it has many heavy oils, and has black pith line markings. The gathering place is "ghost face", which is commonly known as "flower face". Inside the door to see the door, the layman to watch the fun. Even for ordinary people who don't know how to distinguish wood, the benefits of huanghuali are obvious: first, it is natural and smooth, and it is not necessary to sweep the furniture; secondly, it is naturally wrapped in paddles, and the color is getting better and better; Not long worms do not rot, durable. These advantages are unmatched by other wood furniture.
Nowadays, huanghuali wood has become less and less in Hainan. The ancient furniture of Huanghuali is being collected by collectors all over the world. Even the new furniture is mostly old works of old wood. Its economic value and collection value are increasing day by day. This unique material resource of Hainan is being recognized by people. And cherish.

with excellent UV resistant PE rattan weaving and alu frame, waterproof polyester or olefin fabric, double Beach Chair is best choice for your hotel or swimming pool. With a umbrella and a coffee or tea, you can relax in the sandbeach. engoy the sunshine with your friend and family.
Handwoven premium resin wicker UV resistant
Rust-resistant powder-coated frames
Cushions included with 30 density sofa foam
Versatile tempered glass tables
Cushions also available with 100% waterproof fabric.
Double beach chair with different style and hand weaving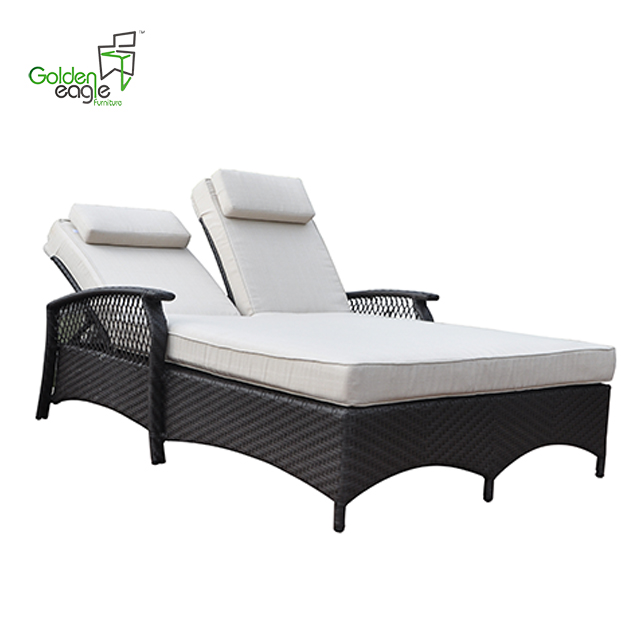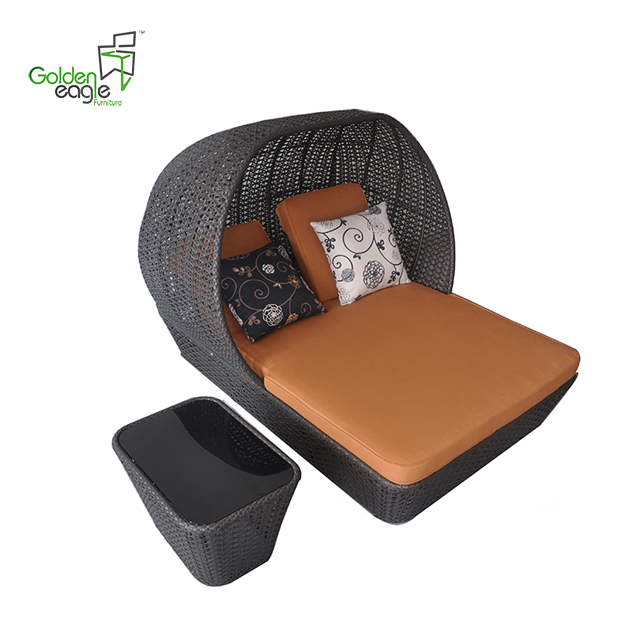 If you have any questions, please contact with us directly. Outdoor Sofa Furniture are produced
by Golden Eagle Outdoor Furniture With High Quality and Good Appearance. Welcome you can visit our Factory.For any inquiry,Please send mail directly to us.
Double Beach Chair
Double Beach Chair,Pe Rattan Sun Lounger,Adjustable Rattan Beach Chair,Wicker Beach Chair
Golden Eagle Outdoor Furniture Co., LTD. , https://www.geoutdoor.com